Our 50th Reunion -- Great!

Thanks to Our Dedicated Reunion Team!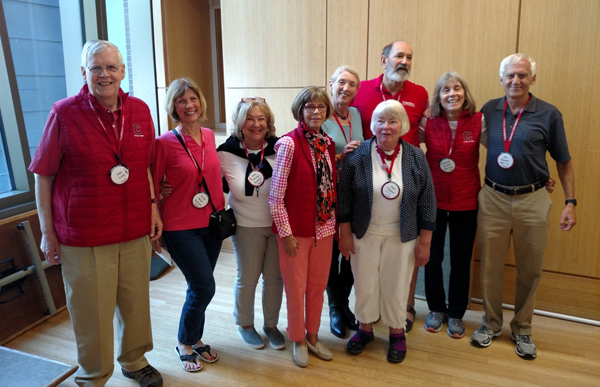 Alan Cody, Cynthia Nixon DuBose, Barbara Schultz Spencer, Charlotte Hildebrand Bernini, Nancy Krablin, Gail Taggart Finan, Larry Krablin, Charlotte Gardner, Jon Kaplan
Many thanks go to our dedicated Reunion Team for creating such a wonderful event! More than 300 classmates came to reunion; about 500 including guests -- check out the list!
To be posted...
Reunion photos
Our class officers for the next five years
And Do Keep in Touch...
Please send information on your activities for our Cornell Magazine class column to our long-time faithful -- and continuing -- class correspondent, Tina Riedl, triedl048@gmail.com.
Our dedicated Co-Presidents Alan Cody and Charlotte Gardner are always interested in hearing from you with new ideas. Contact them via our Officers page.